Marijuana plants growing randomly throughout city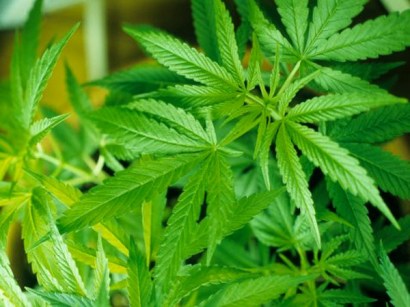 These are high times in the city.
Pictures have surfaced on the Internet of what looks like marijuana growing near the intersection of E. 1 St. and 2nd Ave. — the latest photographic evidence to suggest that errant pot plants are taking over the city.
Last month, a writer scribed a personal account in the The New York Times about a cannibas plant she saw in Ditmas Park, Brooklyn.
Days later, someone snapped a photo of what appeared to be a pot plant that sprouted in Union Square Park.
Witnesses emailed Gothamist at the time to say there was one large sapling along with a few smaller sprouts of the smelly, fan-like plant. To confirm, the blog sent the photos to Senior Cultivation Editor at High Times magazine, Danny Danko, for his expert analysis.
He said "it absolutely is [weed]."
All these plants appear to be growing sporadically and not cultivated. Danko says the plants growing in the public space can either be a protest from the marijuana community, or may have been grown from seeds that were discarded. But he doubts someone expected to harvest an actual marijuana crop.
Currently marijuana possession is a violation and not a crime in New York State. However if the marijuana is "open to public view,a person can charged with a misdemeanor.
Police have made some 400,000 misdemeanor marijuana possession arrests over the past decade, according to a 2008 study released by the New York Civil Liberties Union,.
The NYCLU study estimated that marijuana arrests in New York City cost taxpayers between $50 million and $90 million annually.
http://www.nbcnewyork.com/news/local-beat/Marijuana-Plant-Growing-City-99100679.html