Update: Since publishing this article, knowledgeable parties in Germany have informed us that the press reports we relied on in this article were incorrect. The government at this point is only moving to approve Sativex, a cannabis-based sublingual medication, not smoked or edible marijuana, and it is a step toward approving Sativex, not immediate availability of it. Once we can confirm that information, we will post a new story, as well as linking to it here.
Germany's health ministry has announced plans to allow the use of marijuana as a medicine. In an
August 16 press conference
, Health Minister Philipp Roesler told reporters that only changes in ministry policy would be required and that no changes in German law would be needed.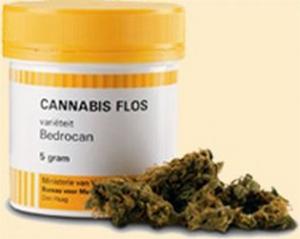 Although the medicinal qualities of marijuana are increasingly non-controversial in Europe, German lawmakers two years ago rejected a move to legalize medical marijuana. Individual patients have had to go to court to win the right to be prescribed, a state of affairs that has resulted in only 40 patients in the entire country having medical marijuana prescriptions.
Because medical marijuana is accepted in other European countries, legalizing it in Germany should go "quickly by comparison," Roesler said.
It is time for Germany to join the club, said health care professionals welcoming the move. "Because it is disproportionately difficult to obtain cannabis as medicine, many patients with chronic pain are currently forced into illegality," said Eugen Brysch of the German Hospice Foundation. Medical marijuana could play "an important role" in the treatment of the critically ill, he added.
"It's time to bring cannabis out from the shadows," said Gerhard Mueller-Schwefe, president of the German Society for Pain Therapy.
by the surfer (not verified), August 25, 2010, 10:01pm
I'm from Germany and I've closely followed the news surrounding this. Germany is not legalizing medical marijuana in the sense of making available the herb in dispensaries or pharmacies or allowing the cultivation by patients, but rather what's happening is very limited and a narrow opening that helps big pharma but is a disgrace to patients' rights:
In short: only cannabis based medications such as Sativex are being legalized. They are a) rescheduling cannabis plant material allowing its handling by manufacturers, and b) rescheduling cannabis based medications/standardized extracts (produced by said manufacturers) allowing doctors to prescribe them to patients (for a very limited range of severe illnesses) using a special narcotics prescription. So no easy access for patients suffering from light to moderate illnesses in the foreseeable future. Plus, at this point it's  entirely unclear whether medical insurance companies will be obliged to cover these medications.
The timing, no surprise, just happens to coincide with Sativex' big roll out in Europe, so it's obvious that the pharma lobby had a hand in this. Or why else would such a move come from a conservative, notoriously backwards thinking government coalition?
That said, it's a step in the right direction after years on inactivtiy on this front. Better than nothing. At least the very sick and dying will be helped in some way for the time being. I hope this small move at least increases acceptance, stirs debate and lays the foundation for further changes in law.
http://stopthedrugwar.org/chronicle/2010/aug/24/germany_okay_medical_marijuana