The modern home builder has a bevy of options for building a sustainable, low-energy, non-toxic building. From hemp, to corn cobs, to old tires, to smart design, we've rounded up some of the best ideas in green design for the home.
These ideas aren't mutually exclusive. Builders pull from a wide variety of sources to create the perfect house of recycled materials, self-sustaining systems, and attractive design. Now if we could only get people to stop building those McMansions…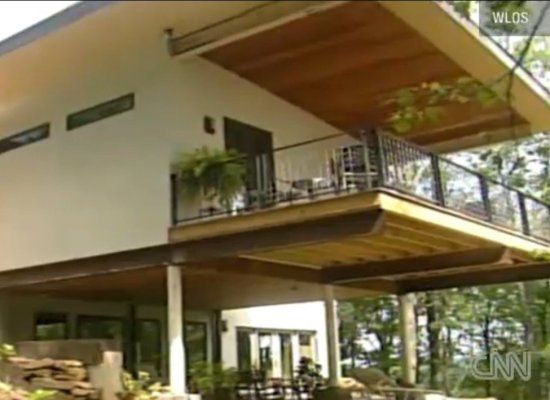 Lend it to Europe to beat the US in yet another great sustainable technique. Pioneered in France, popular in the UK, and just now hitting the US, hemp houses look to be the all the rage in sustainable design.
Despite all the jokes ("We heard that we could have a really great neighborhood party if it ever caught on fire,") the walls are made from a THC-free mixture of hemp stalks, lime, and water. Besides, these "hempcrete" houses boast fire-resistance, along with a long list of other benefits including no toxicity, low-skilled labor, suitability for a wide range of climates, a negative carbon footprint, mold resistance, termite resistance, and dry rot resistance. According to the builder, Hemp Technologies, it even makes for great sound-proofing material.
Former Asheville mayor Russ Martin and his wife, writer Karon Korp, just moved into the first hemp house in the US this year. They say it only cost them $130 per square foot. With average US square foot prices from $100 to $200, that might seem unimpressive, until you consider the fact that they spent only $100 to cool the 3,400 square foot house in July.
That cost also includes the sustainable details like recycled paper inside walls and doors, LED lighting, and dual flush toilets.