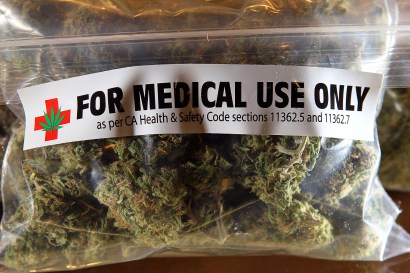 A convention that made headlines and drew thousands of people to the Cow Palace in Daly City a few months ago lit up the Bay Area again this weekend.
The International Cannabis and Hemp Expo had such great success in April that it made a return trip, complete with an area for card-carrying medical pot patients to, well, medicate.
Crowds were large Saturday and Sunday.  The only surprise of the weekend is that a lot of those who came  out spoke words of disapproval of California's Proposition 19, which would legalize pot for recreational  use.  A new poll shows Prop. 19 ahead, but it looks like that approval is coming from people who can't currently use it for medical purposes.
Reporters covering the Daly City event said they found it hard to find any Prop. 19 love at the Cow Palace.
The event is a chance for the public to learn from vendors and speakers and see 100,000-square feet of displays showing off products to grow and ingest marijuana. Bands and musical acts will entertain. One of the goals of this weekend's expo is to showcase the job industry the cannabis field has opened. Legal experts will also on hand to help explain the rules of the "canna-business" and guide people interested in getting into the industry.
Marijuana won't be sold at the event but there will be a "Prop 215 tent" designated for legally-certified medical cannabis patients to consume their own.
An estimated 15,000 people attended the event in April — about half of them were medical marijuana patients. This weekend's expo could draw an even bigger crowd.