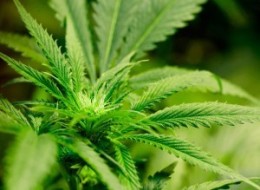 SAN FRANCISCO — Attorney General Eric Holder
ruffled some feathers
with his recent promise to "vigorously enforce" marijuana prohibition in California even if the state ballot initiative seeking to legalize marijuana passes on November 2.
He might have some trouble with fair implementation: Studies show minorities are much more likely to be arrested for pot possession in California than whites, even though minorities are less likely to smoke pot.
A recent
report
by the Drug Policy Alliance found that from 2006 to 2008 "police in 25 of California's major cities arrested blacks at four, five, six, seven, and even 12 times the rate of whites." The City of Los Angeles, for instance, "arrested blacks for marijuana possession at seven times the rate of whites," even though young white people consistently
report
higher marijuana use than blacks or Hispanics, according to the National Survey on Drug Use and Health.
In the last 20 years, California authorities made 850,000 arrests for possession of small amounts of marijuana. There's no reason to believe the disparity in arrests is confined to the state.
On Wednesday the DPA released a second report highlighting the disparities between white and Latino arrests. Findings showed that from 2006 to 2008 "major cities in California arrested and prosecuted Latinos for marijuana possession at double to nearly triple the rate of whites." In San Jose, the third largest city in the state, police arrested Latinos at more than twice the rate of whites. Glendale, California — where Latinos make up only 17 percent of the population of almost 200,000, but 30 percent of those arrested for marijuana possession — had the highest Latino arrest rate of the 33 cities surveyed.
The report's authors cautioned that the findings should not be attributed to racist cops.
"The disparities documented in the report are the result of routing police practices, not the result of racists cops here and there," Stephen Gutwillig, state director of the Drug Policy Alliance, told reporters on a conference call Wednesday. "This is a system-wide issue."
The report's authors, led by Queens College sociologist Harry Levine,
have noted
that marijuana possession arrests can have serious consequences, creating permanent "drug arrest" records that can be easily found on the Internet by employers, landlords, schools, credit agencies, licensing boards and banks.
Several weeks ago, Gov. Arnold Schwarzenegger signed a law, effective in January, which downgrades possession of an ounce or less of marijuana from a misdemeanor to an infraction. But Gutwillig said the new legislation will not eliminate the problem.
"The recent downgrading by the governor which lowers the penalty from a misdemeanor to an infraction is absolutely a step in the right direction," he said. "But targeting of Latinos will continue."
http://www.huffingtonpost.com/2010/10/28/gross-racial-disparities-_n_775590.html