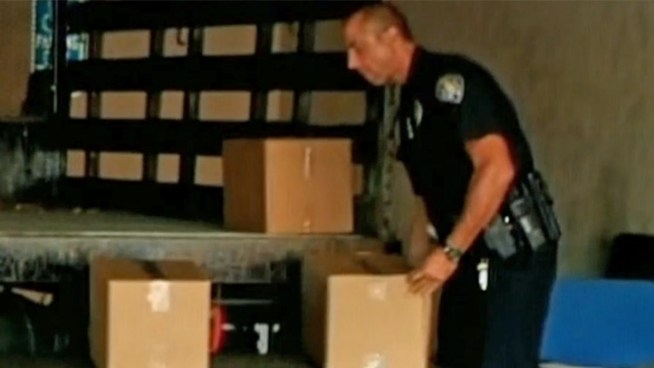 A pretrial hearing took place for Ronnie Chang of San Marcos Monday. Chang was busted during this marijuana dispensary raid on September 9, 2009.
San Diego Mayor Bob Filner has injected himself into a federal criminal case against the operator of a medical marijuana dispensary, intensifying his standoff with federal prosecutors on cannabis enforcement issues.
Timeline: Medicial Marijuana in San Diego
Filner's urging jurors who'll be chosen for the trial to reject federal law in favor of state statutes under a centuries-old legal concept known as "jury nullification"– whereby jurors can refuse to convict people under laws they believe should not be applied.
It's a bold, brash move that's potentially controversial and politically risky for a mayor.
But that's not atypical of the former "Freedom Rider" who served two months of jail time in Mississippi during the early years of the Civil Rights Era.
"This is way overdoing it when local laws, state laws allow compassionate use of medical marijuana," Filner told reporters at the downtown U.S. District Court complex Monday. "Someone should not be going through this stage of prosecution for trying to help people to have access to medical marijuana."
Full Article:
http://www.nbcsandiego.com/news/local/Filner-Urges-Jury-Nullification-In-Medical-Pot-Dispensary-Case-208246501.html