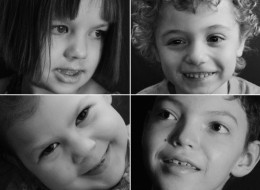 Since he was just a few months old, 10-year-old Zaki Jackson has suffered from a rare form of epilepsy that, at its worst, causes him to have thousands of seizures a day. The seizures, which his mother describes as a "full body electrocution," render him unable to talk or walk, and sometimes cause him to stop breathing.
Over the past decade, his family has tried to combat his syndrome with 17 different pharmaceutical medications, a specialized diet and alternative forms of therapy like acupuncture. The various medications have caused him to gain weight, become incoherent, experience extreme cramping and lose his ability to sleep, but they've never stopped the seizures.
"His brain could never function well," Dr. Margaret Gedde, one of Zaki's doctors, told The Huffington Post. "He could never be present."
Gedde recommended Zaki start taking a strain of medical marijuana that's high in cannabidiol, a non-psychoactive ingredient known for treating seizures, and low in THC, which causes pot smokers to feel "high." Since Zaki began the treatment more than a year ago, he has been seizure-free.
Full Article:
http://www.huffingtonpost.com/2014/01/31/cannabis-for-children_n_4697135.html